The best coaching:
from 5k to Badwater
MAKE AMATEURS GREAT AGAIN
This is not just a play on words but an expression of what we believe in. Many of the great athletes of the past were true amateurs and, despite this, achieved amazing results. We are inspired by people who love sports so much that even in the busiest moments of their life, they find time to pursue their dreams.
We make dreams come true, even the boldest ones, because we carefully consider age, workload, family obligations, and training conditions. We develop fully customized programs that can include, for example, the most sophisticated treadmill workouts. In other words, we use original methods and are not just trying to fit professional training for amateurs. This approach provides unprecedented efficiency, which is confirmed by our statistics.
RUNNING EXPERT MARATHON STATS
Successfully completing a marathon
Average result of the top 20
Average age of our athletes
When a Marathon Is Not Enough
Even though an ultramarathon is an almost impossible test for the human body and spirit, its popularity among runners around the world is growing at an incredible pace. Running Expert has a completely unparalleled experience and knowledge that allows our athletes to successfully perform in ultras worldwide, including the Comrades Marathon, MDS, UTMB, Spartathlon, and Badwater.
Our competencies include:
Well-known ultrarunner in the UK; he was 13th at Badwater 2018, but after joining Running Expert, he came 3rd in 2021
Came to Running Expert with a modest marathon of 3:16, improved the PB to 2:47, won the Serbian championship in the 6-hour run (80.01k), and qualified for the Spartathlon
Running Expert Head Coach
I grew up in a small town where there was no long-distance running coach, but I really wanted to run and dreamt of participating in the Olympics. This was a quarter of a century ago, so I looked for training ideas in paper books about runners of the past, from Paavo Nurmi to Ron Clarke, and even in bodybuilding manuals! I achieved a lot – my marathon PB is 2:16:53 – but, unfortunately, didn't make it to the Olympics. However, I now have the incredible opportunity to help people all over the world who are in love with running to reach their own dreams. Modern technologies allow people in different parts of the world to interact as if they were working eye-to-eye. In any case, Running Expert athletes are always happy to meet in person both at international races and during the camps that we regularly organize around the world, from Portugal to Kyrgyzstan.
WE USE THE FINAL SURGE APP
This is an advanced, user-friendly, and free-for-athletes software that allows you to be in constant communication with your coach, analyze your workouts by yourself, and import training data from your fitness devices. The software includes the Final Surge mobile apps for iOS and Android devices.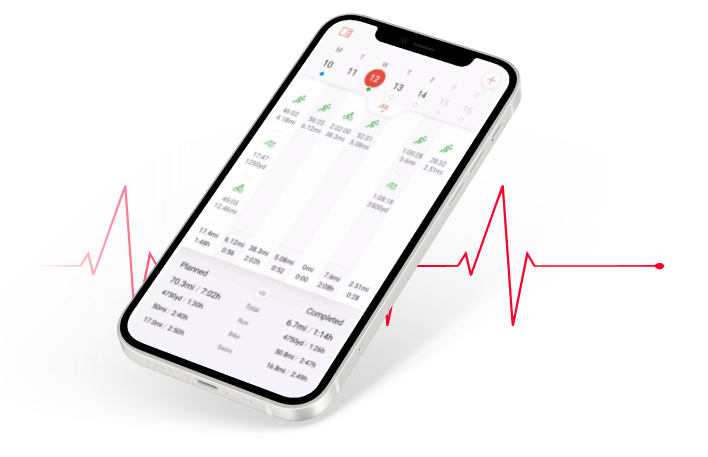 If your goal is classic distances up to and including a marathon, then this is the perfect tariff plan for you. World-class coaching for runners at all levels — from a rookie to an elite athlete.
* We cannot give a guarantee in the legal sense of the word, but our practice shows that the results are growing for the vast majority of our athletes, and we are doing everything possible so that everyone has imminent progress.
+ free starter kit including initial coach consultation and a copy of our "Running Expert 101" brochure
Dare to dream of crazy challenges like the Comrades Marathon, Marathon des Sables, Spartathlon or maybe even Badwater 135, "The World's Toughest Foot Race"? We are the best experts who can make your dreams come true.
+ free starter kit including initial coach consultation and a copy of our "Running Expert 101" brochure
Do you not need regular and ongoing communication with a coach for some reason, but you are looking for an expertly planned training program? Perhaps this option is best for you.
+ free starter kit including initial coach consultation and a copy of our "Running Expert 101" brochure
FREQUENTLY ASKED QUESTIONS
If you can't find the answer or have a specific question
Review of Significant Research on Running-Related Injuries
Join the Running Expert Mailing List!
Sign up to receive email updates on new publications, training tips, latest research, and become a true running expert